"Most people do not listen with the intent to understand, they listen with the intent to reply" Stephen Covey.
If you've spent your life talking over people, "story-topping", imparting wisdom, interrupting and just generally dominating the conversation then you'll want to shut your mouth for a second and listen up.
When another person is talking, it's more than just an opportunity for you to figure out what you're going to say next. It's an opportunity to connect with them, to understand them to show that you care by giving them your full attention.
And I mean all of it! No digging through your memory-bank to find a similar experience to share, no zoning out and thinking about stuff you'd rather be doing and absolutely no glancing at your phone!
Here's how to do it.
1) Get clear on how you want to behave
Think about the sort of friend/partner/parent/employee/family member that you would really love to be, even if you're nothing like that just yet, start by figuring out how you'd like to be.
You job is to act as much like this version of yourself as possible. It could help to think of someone you know that is a great listener and also mimic some of their behavior too.
At every opportunity, ask yourself "Am I really being the partner (etc.) that I truly want to be?" If not, change what you're doing!
2) Make eye contact
Look at the person who is talking. It's not that hard. Put your phone aside, tune out from what else is going around you, tune in to the person you're with and just look at their face, especially their mouth and eyes.
Talking to someone who isn't looking at you sucks. You start wondering whether they're really listening, whether they care about what you have to say, which in some close relationships can progress into the thought, "Well, maybe I won't say anything at all".
No-body wants this to happen! Just look at their eyes. Seriously, your attention is the greatest gift that you can offer someone.
3) Demonstrate that you're listening
Nod, smile, laugh, open up, say things like "mmm", "uhuh", "yeah" and "that's right".
Don't overdo it otherwise you'll start to sound as if you're impatiently waiting for a chance to pounce in and take over.
Just enough so that the person can feel your attention and observe it too.
4) Leave a pause before you start talking
Before you clamber to get the first word in as soon as the other person stops talking, try leaving a pause for 2 seconds. This feels like forever to a compulsive story-teller but just try. It's for your own good and that of your relationships.
Not only will it break the habit but it will also give the other person a chance to continue talking in case they weren't finished (which they probably weren't).
5) Ask a question
Please, I beg you! Whenever you're about to tell a story, share an opinion or sneakily make the conversation all about you, ask a question instead.
Asking a question is an invitation for the other person to keep talking. It's the difference between engagement and just taking it in turns to speak. An engaging conversation is far more enjoyable for everyone involved.
You are more likely to be remembered, appreciated and generally liked by someone if you show a genuine interest in them.
6) Be aware of your urges to take over
We all get a thrill from expressing ourselves in a way that feels good to us. For many, it' talking. We dominate the conversation because we enjoy it and we've done it for so long that it's become a habit.
There's a time and a place for opinionated ranting, epic story-telling and getting on the soapbox but if you're doing this in every conversation you have, then you need to dial it back and find a balance.
Start by becoming aware of your habits. In the beginning this will probably happen retrospectively as you'll be on 'auto-pilot'.
Notice what the urge to talk feels like, let it be there and direct your attention back to what the other person is saying.
Just because you feel a strong urge, it doesn't mean that you need to act on it.
7) Assess the value of the story/opinion you're about to blurt out
If you can catch yourself before you start talking, consider whether what you're about to say will contribute positively to the conversation. Maybe it will. Maybe you've had an experience that will be really helpful for the other person to hear about. Cool.
But, if you're just regurgitating some old story that serves only to keep you on the stage, then it's time to reassess your intentions.
Ask yourself, "Is what I'm about to say going to be helpful, positive or supportive?", If the answer is "yes", then go for it, if the answer is "no" then maybe ask a questions instead.
8) Strengthen your listening "muscle"
If you're struggling with this whole listening thing, remind yourself of the reasons why you want to be a better listener in the first place.
By practicing these techniques regularly you'll break your old habits and start to form new ones. Choose a person that you want to give more attention to and use every conversation with them as an opportunity to practice listening and to strengthen your 'muscles'.
Don't assume that you'll get it straight away. It will take time, discipline and a whole lot of thoughtful pauses, but you'll get there. And believe me, the relationships you'll be nurturing along the way are totally worth it!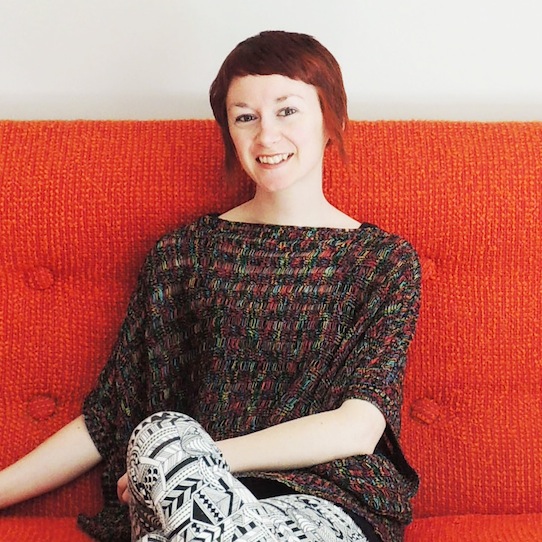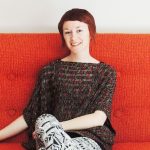 Naomi Goodlet is a mindfulness crusader, spiritual rebel, acceptance & commitment therapy ACT-ivist, anxiety hacker and blogger at naomigoodlet.com
---
How to Get Sh*t Done
will teach you how to zero in on the three areas of your life where you want to excel, and then it will show you how to off-load, outsource, or just stop giving a damn about the rest.