Nearly everybody has heard the claim that human beings only use 10 percent of their brain capacity, and if we could just harness a bit more brain power, we could accomplish almost anything. In reality, this is completely untrue. You actually use much more than 10 percent of your brain's capacity just for your organs to function and your nervous system to work. However, it is true that most of us do not use our brains as efficiently and effectively as we could. Here are a few ways to change that.
1. Ditch The Sugar
If you constantly indulge your sweet tooth with cakes, cookies, candy bars, and ice cream, you could be impairing your brain function. Too many sweets can mess up the way that the synapses fire in your brain. The result is that you lose some of your ability to process information. Fortunately, sugar cravings are something that you can learn to curb on your own. Simply reach for fruit or greek yogurt if you think you want a sweet. Eventually, you mind will adapt, and your cravings for the bad stuff will stop.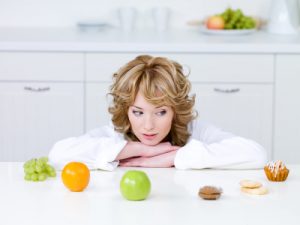 2. Outsource
Don't waste precious brain storage and processing time on anything that you don't need to. If you can write it down or store it on your phone or computer, do that. Use a calculator. You know how to do arithmetic, there's no need to prove it every time you have to figure something out. Keep to-do lists, and use apps to help you keep track of work-related notes, projects, and other items. You will be amazed at how much energy you spend on trivial things. There are even apps that will help manage your time for you.
3. Use Wikipedia Random
One of the best ways to make your brain work more effectively is to continually learn new things on a variety of topics. Reading educational magazine articles and books are two ways to accomplish this. You can also listen to podcasts on a variety of topics. However, on any day that you are too busy to do these things, just enter https://en.wikipedia.org/wiki/Special:Random into your browsers address bar. You will be directed to a random Wikipedia article where you can anything from medieval healthcare to the science behind sunburns.
4. Get Enough Exercise
When you exercise, you improve your brain's ability to function well in multiple ways. First of all, when you exercise, you increase the blood flow to your brain.This improves brain function and memory over the long run. In addition to this, people who exercise regularly tend to be better sleepers, which also improves the way that your brain works. Finally, if you get a bit of exercise in before you have to take on an intellectually challenging task, you will perform better.
5. Listen to Music
Even better, learn how to play an instrument. Studies have shown that listening to music improves the ability to perform and memorize. However, if you learn to play an instrument, your brain literally rewires its connections so that it works more effectively and more efficiently. One thing to keep in mind, however is that listening to music during studying or performing other tasks will serve as a distraction. So, keep your listening to before and after.
6. Do Something New
When you do and experience new things, your brain becomes  more stimulated. Over time this increases your alertness and your brain's processing abilities. So, listen to new music, walk around a new neighborhood, eat at new restaurants, and try your hand at new hobbies.   
Jonathan Emmen is a student and an inspired blogger  from Copenhagen.  His passion is writing and he finds inspiration in travelling, books and movies. You can follow him on @JonnyEmmen.
---
How to Get Sh*t Done
will teach you how to zero in on the three areas of your life where you want to excel, and then it will show you how to off-load, outsource, or just stop giving a damn about the rest.