If you want wealth, you have to want it so passionately that you are willing to do what it takes to get there. Getting rich involves two things – a wealth-growing mindset and very specific habits and activities, some risky, some conservative. Here are the reasons why some people make money and others don't.
The Mindset
Rich people and average people think differently about money. Rich people see money as a tool to be used to make more money. Average people see money as the means by which they live – money is to be used to pay bills, buy things, and have a decent life. Rich people look for places to put their money where it will earn as much as possible. Average people buy new cars.
The Habits/Activities
People who make money:
Start Early: Some start in childhood, as Warren Buffet did. But it is important to begin as early as possible to put money away in places where it will earn more. A 401K or IRA is the first place to begin. From there, as more money becomes available, increase your contributions, or, if it is expendable money, begin to invest and take some risks.
Automate Savings: People who make money have savings removed from their paychecks or transferred from their checking accounts to an investment program. People who don't make money keep saying to themselves, "I'll invest myself with whatever I have left." Nothing is ever left.
3. Live Below Their Means: Rich people have lived below their means for a long time. They often drive used cars; they stay in the same house rather than "moving up" with each new raise or promotion. Warren Buffet still lives in the first house he purchased in Omaha, Nebraska. Bill Gates did not "move up" until he was already a millionaire.
4. Are Usually Entrepreneurs: People who make money generally do not do so working for someone else. While they may start out that way, they have an entrepreneurial spirit that drives them to strike out on their own.
5. Avoid Spending Temptations: In the process of becoming wealthy, rich people are so goal-focused that any extra money they have goes toward that goal – an investment, a new startup, etc. People who don't make money give into temptations a lot.
6. Make Learning a Priority: People who make money have an appetite to keep learning throughout their lifetimes. This is how they find the opportunities for investments and strategic risk-taking. Continual learning is where the big ideas come from. Richard Branson doesn't have much formal education, but he has spent his entire lifetime learning new things.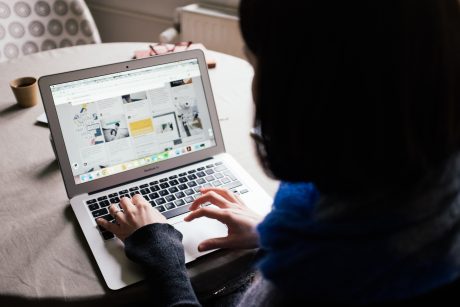 7. Are Risk-Takers: Rich people know that there are risks involved in making money. They are willing to take them and don't exhibit much fear in the process. The average person stays fearful – he worries about scarcity or bad times that might come sometime in the future. He, therefore, plays it safe.
8. Think Being Rich is a Right: Rich people know that it is right to make money and become wealthy. They believe they can make money and set about to do just that. The average person thinks wealth is a matter of luck or family birth. Sometimes that's true, but most often it is not. Mark Zuckerberg did not get rich by birth or luck. He got rich because he had a passion, and he followed that passion.
9. Have goals not Wishes: People who make money always have goals and they keep those goals front and center, doing what it takes to achieve them. The big goals turn into smaller goals that are worked toward every week, month and year. People who don't make money don't have goals. They have wishes, without the passion to go after them.
The correct mindset toward money is the first step. When these 9 activities are added to that mindset, money is then the result.
---
How to Get Sh*t Done
will teach you how to zero in on the three areas of your life where you want to excel, and then it will show you how to off-load, outsource, or just stop giving a damn about the rest.