1.) Cry, Laugh and Compete with Italians Through Television
I agree with the typical advice to watch movies or shows from that country, but I want to be more specific.
In order to find some REALLY fun foreign entertainment, watch their game shows, their reality television shows, their saccharine romance dramas, and shows from America like CSI or Supernatural that are dubbed in that language.
If you're learning Italian, a few of examples could be: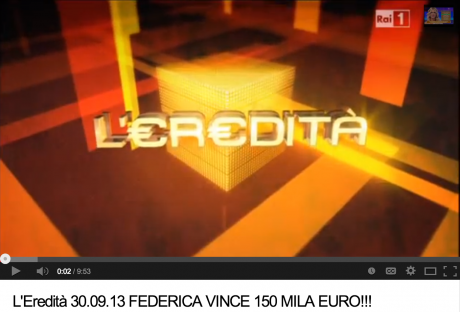 Game show – L'eredità: A game show that's a mash-up of Who Wants to Be a Millionaire? and Family Feud
Reality television show – Masterchef Italia
Saccharine romance drama – Un Posto al Sole: A drama that has been airing since the 90's, is based in Naples, and the perfect accompaniment to any lady that wants to watch the Italian version of Days of Our Lives.
Learning Chinese Mandarin, Korean or Japanese?
Check out Sugoideas.com (Taiwanese dramas), Dramafever.com (Korean, Japanese, Chinese Mandarin) and Crunchyroll.com (Japanese anime).
You can find these shows by searching Google for "popular reality television shows in XYZ country."
Watching movie trailers on YouTube in the target language is also really fun to do with movies you've already watched because you can pick out key lines and they're short enough to allow you to watch two in ten minutes.
Practicing in short increments and implementing listening/speaking practice is integral to retention and rapid learning.
It also helps enormously if you're actually interested in the show, so find something that you love to watch.
2.) Talk to Yourself in the Shower
A polyglot, Sid Efromovich, talks about having "shower conversations" when learning a language, and it makes sense for a number of reasons.
You can make mistakes and no one but you is going to laugh.
You find out where you're hitting barriers in your level. You can then make note of those barriers and learn them in your next lesson or via the lovely interwebs.
You can do this anywhere and at anytime, so it's convenient in terms of accelerating your growth.
So how do you do it effectively?
Just choose a situation, like shopping for clothes, and play the roles of both yourself and the sales clerk.
Continue doing this in a variety of situations that you might encounter.
3.) Listen to Music That Makes You Laugh
Listening to music in your target language is a must-do as it improves your speaking/listening abilities, and it's fun.
But listening to the foreign music that you find ridiculous is even MORE fun.
Case in point: There is a musician from Italy called Entics, and I like him enough as he has some pretty catchy songs, but he also has this "hardcore" rap song called "Voglio Fare i Soldi," meaning "I want to make money," that cracks me up and teaches me sentence structure/vocabulary.
5.) Get Kissed by Someone Italian/French/Spanish/[Insert Nationality]
It could be romantically-motivated, but in this case I mean the widespread traditional way of greeting friends with a kiss on each cheek.
When you make friends with people who actually speak the language, it definitely makes learning the language a lot more fun and keeps you accountable to continue to push yourself to the next level.
Running into the language learning wall is all too common, and this is one of the best ways to break through that proverbial barrier.
6.) Have a Drink With Someone Passionate About the Language
Similar to the one above, making friends with other people who are on a language learning journey makes the whole process more enjoyable.
You suddenly have people around you who understand why you HATE the subjunctive tense in any Romance language, why you're crying about all of the measure words in Mandarin Chinese, or why you are so blown away by the depth of meaning in each Sanskrit word.
You can start out by searching Meetup.com for your target language's meetups in your city.
7.) Assign One Room in Your House to [Insert Foreign Language] Only
It's easy to forget that you should practice verb conjugations or that darned rolling R today, but if you have a room in your home that you declare is SPANISH ONLY, you have the pleasure of
Finding silly symbolic items to represent Spanish in that room
Adding sticky notes with the Spanish word for random items
Gaining extra motivation to accomplish more practice
Some great rooms to start with are ones that you're not constantly in so you don't drive yourself crazy but frequent often enough to have 5-10 minutes to think and speak in that language.
8.) Learn the Proverbs & the Idioms
Once you dive into this rabbit hole, it becomes pretty apparent that a lot of your target language's proverbs, idioms, and sayings are different from yours in a way that can be wise and hilarious.
For example, in English we have the saying "You can't have your cake, and eat it, too," meaning that you can't have everything.
In Italy, their version of this proverb is "Non si può avere la botte piena e la moglie ubriaca," which translates to "One can't have a full bottle and a drunk wife."
9.) Read Jokes in Your Target Language
If you look at the research when it comes to second language acquisition, it's understood that picking up humor in another language can be pretty difficult.
If you think about it, that makes sense. In English, a lot of our jokes come from our language with puns, wordplay or our country's culture.
If you're not familiar on an intimate level even partially, it's difficult to genuinely laugh at a joke.
To become adept at humor in another language, the best starting place is the history, which can be grasped with online articles about terrible politicians, crazy celebrities, or momentous historical moments.
Then you can learn the words for 'joke' in your target language and Google away.
10.) Stop Taking Yourself So Seriously
This is probably the number one tip. When you take yourself so seriously, there's the chance that you might suck a lot of the joy out of whatever you're doing.
Learning a language should be fun. Sure, there are difficult pieces and frustrating moments, but it's all a part of the process that comes with deepening your understanding of another culture.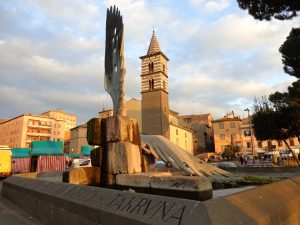 It surely isn't supposed to be easy, but it is supposed to be fascinating.
Take each experience in language learning and reframe it to be a joy.
Sing your verb conjugations in your car.
Write noun declensions in chalk on your kid's hopscotch game.
Take turns reading love poems in your target language with your significant other.
Print off recipes, translate them and then cook random dishes for your whole family.
Have a dance party in your room to repetitive pop songs.
Give it a spin, and make it fun.
Cher Hale is an instigator of adventure and romance on her blog The Iceberg Project, where she teaches people how to charm Italians with their own language.
---
How to Get Sh*t Done
will teach you how to zero in on the three areas of your life where you want to excel, and then it will show you how to off-load, outsource, or just stop giving a damn about the rest.